The Best Way To Learn French: How To Become Fluent In Any Language Within 6 Months
This 18 minute video is a TED presentation by language learning expert Chris Lonsdale. He describes 5 principles and 7 actions that are necessary in order to speed up learning as it applies to languages. He also dispells 2 myths that people encounter on their journey to fluency and immersion. After each action he suggests we recommend free and premium sponsored tools you can us to improve your ability to learn a new language.
2 Most Popular Myths Associated With Learning A New Language:
That you need talent
That the only way to learn properly is to be immersed in another country (not a practical or affordable option for most)
5 Principles Necessary To Learn A New Language:
Focus on language content that is relevant to you. The basis of this first principle is to understand the interconnection of four key components: attention, meaning, relevance and memory. If it's related to your personal goals then you're going to pay attention to it, if it's relevant you're going to remember it.
The second tool for learning a language is to use your language as a tool to communicate right from day one. We learn fastest when the tools we use are relevant to us.
When you first understand the message, then you will acquire the language unconsciously. Comprehension is key and language learning is not about accumulating lots of knowledge.
Speaking takes muscle which takes physiological training: You've got forty-three muscles in your face, you have to coordinate those in a way that you make sounds that other people will understand.
Psycho-physiological state: If you're sad, angry, worried, upset, you're not going to learn. Period. If you're happy, relaxed, in an Alpha brain state, curious, you're going to learn really quickly. Those who struggle with language learning are too often trying to get things absolutely perfect. If you're comfortable with getting some and just paying attention to what you do understand, you're going to be fine, you'll be relaxed and you'll be learning quickly.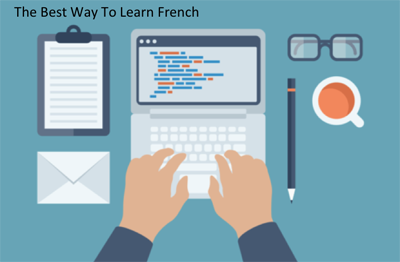 7 Actions For Learning French Quickly